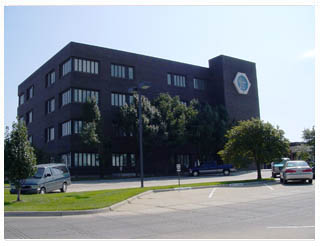 Individual offices for rent on the top floor of Capitol Federal,
Topeka, KS.
You may rent one office or several
This prestigious office space is among the nicest space available in Topeka, KS. The services and amenities provided allow you to move in and operate your business immediately with no major investment in equipment or personnel.
You don't have to buy a copy or fax machine!
You don't have to purchase office furniture!
You don't have to buy a phone system!
You don't have to hire a receptionist!

Available services include:
Free Reception Services
Free Conference Room
Free Parking
Free Reception Area
Free Utilities
Free Break Room

Copy Machine
DSL Internet Service
Coffee Pool
Fax Machine
Office Furniture Available
Phone Answering
Ideal space for attorneys, CPA's and other professionals.
Six month leases are available starting at $370 per month

For more info, please contact Keila at 785-266-8333.